What Is Quran Learning Pen?
The Quran Learning Pen™ is an amazing technology that makes Quran reading, learning, understanding and memorizing very easy. No matter your level of Quran reading, you will benefit greatly from this amazing device. Young or old, Arab or non-Arab, beginner or master, the Quran Learning Pen is one device that will make you wonder how you ever lived without it.
Simply by touching the pen on any ayah, surah or page, the pen will start to read in a loud and clear sound.
Quran Learning Pen Improves reading skills for all learners – Maintains the flow of reading as students & non-Arabic people encounter unfamiliar words.
Use the Quran Learning Pen as your reading assistant anywhere, any time. This versatile device may improve Holy Quran Reciting skills dramatically.
With the auditory support provided by the Quran Read pen, frustration and embarrassment disappear. Both struggling and fluent readers rapidly improve their skills in: Fluency, Vocabulary, Comprehension, Spelling, Pronunciation, Academic vocabulary, and Grammatical structure.
The Quran that comes with the Quran Learning Pen is printed in beautiful Uthmanic fonts and the pages are layered with invisible coded grids. The Learning Pen optically detects each unique code on the grid and will read the corresponding Ayat, Page or Surah in beautiful digital sound. When the Quran Learning Pen is pointed at the beginning title of each chapter or Surah, it will read the whole corresponding verse or word by word. This provides a very convenient way to learn, memorise and recite the Quran, all in just 3 easy steps – point, listen and recite.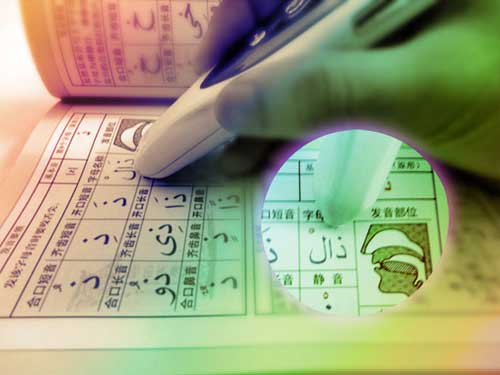 Quran Learning Book Included
The Quran Learning Pen is a big help to every Muslim who wants to learn the book of Allah. No matter your level of expertise. If you cannot read the Arabic script the pen comes with the world famous book Qaaidatu Nooraniyah to help you to read properly.
This book contains Tajweed Rules with pictures and teaches you how and from where to pronounce the Arabic letters. The best thing is Quran Learning pen can read everything on this book enabling your kids to learn Quran in an interactive way.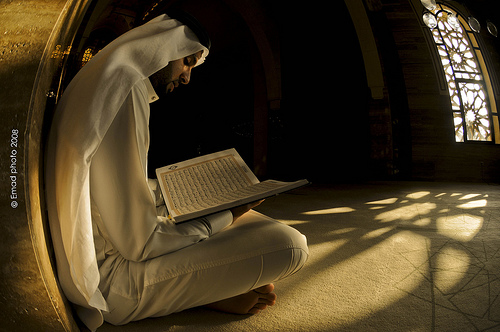 Become a Hafiz
If you want to memorise the Quran, the learning pen will be a great aid to you as all you have to do is place it on the ayah you want to memorise and touch it again to repeat it.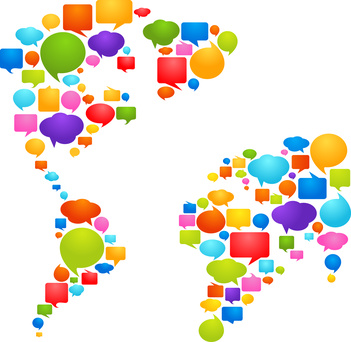 Quran Translations
Listen to the Quran being translated in your own language. Available translations include English, Bengali, Urdu, Persian, Indonesian, Malay and many more.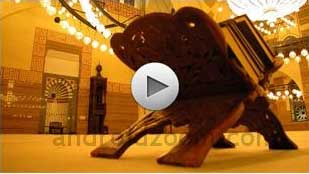 Famous Reciters
The Quran Learning Pen comes with famous reciters such as Abdul Rahman Al-Sudais, Saud Ash Shuraim, Abdel Bassit Abdel Samad, Mohammed Siddiq Al-Minshaw, Mishary Rashed Alafasy, Saad Al-Ghamdi, Maher Al Muaiqly and many more.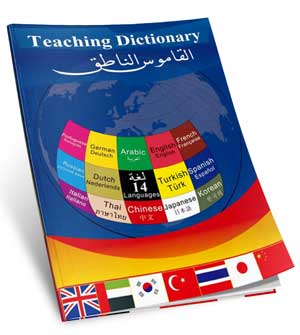 Teaching Dictionary
With this product we are giving you a free Learning Dictionary from which you can easily learn some important words in 14 Language. The best thing is Quran Learning Pen can also read these words and help you to pronounce it properly.
With this new breakthrough technology, the learning process is accelerated!

Word By Word
Simply by touching the pen on any word on Quran, it will read the individual word for you. Very helpful for the beginners.

Listen Tafsir
Simply by touching the pen on any Surah, page number or ayah it will make the pen to read the famous Arabic Tafsir – Tafsir al-Jalalayn.

Sahih Bukhari
The Quran Pen can read any hadith from the Sahih Bukhari which is included with this product. So with this amazing device you can learn the Sunnah of Prophet Muhammad (sallahu Alayhi Wa'Sallam).

How to Pray Salah
With this Amazing Device you can learn how to pray Salah, how to pronounce the dua's which we recite in the Salah e.g Attahiyatu, Durood-e-Ibarahim, Dua'a Masoora, Dua'a Qunoot and many more.

Easily Portable
Children and adults can conveniently recite Quran anywhere, at any time. With the smart card, everyone can listen to the Quran or Dua'as without the need of the quran itself. The smart card which easily fit inside your pocket can make it very versatile and is great for using on trips.

Mp3 Player
The pen can also act as an mp3 player as you can easily add your own mp3 files such as lectures or nasheeds. This pen has an internal memory of 8GB.

Pocket Prayer Mat
With this product we are giving you a free waterproof pocket prayer mat. This pocket prayer mat easily fit inside your pocket and is very helpful when you are travelling.

1 year Warranty
The Quran Learning Pen comes with one year manufacturer warranty. This warranty applies for one year from the date of purchase. Warranty card is included in the box.
This ergonomic pen is helpful for those
Who don't know how to read Quranic Arabic.
Who know only the basics of Quranic Arabic.
Who have average proficiency in reading and reciting Quranic Arabic and need extra support for mastering the exact pronunciation and recitation of Quranic Arabic.
Who have an advanced level of reading and reciting skill but don't understand what they read or recite and therefore, want to learn the meaning and interpretation of the Quran..
Who want to improve their reciting skill with correct pronunciation through the digital assistance of world famous reciters (Qari) of the Quran.
Quran Learning Pen
Full color coded Quran
Function Dua Card and Index Card
Headphones
Charger
USB Cable
Packaged in beautiful Box
Bonus Item:
Arabic Learning Book
Pocket Prayer Mat
Teaching Dictionary Book.
Sahih Bukhari.
Forty Hadith by Imam Nabawi
English, Bengali, Urdu, Farsi, Malayalam, French, Turkish, German, Malay, Russian, Spanish, Chinese, Arabic, Indonesian
Recitation Available Available
Saud Al-Shuraim, Abdulrahman Alsudaes, Mishary Al Afasi, Abdulbasit Abdulsamad, Saad Al-Ghamdi, Ahmad Alhuthaifi, Mohammad Sediq Al-Menshawi, Maher Al Meaqli, Mahmoud Khalil Al-Hussary, Muhammad Ayub, Yacine Al Djazairi, Abdullah Basfar